Authors: Olivia Terragni, Ilaria Montoro, Roberto Villani, Emanuele De Lucia, Massimiliano Brolli, Thomas Saintclaire.
Publication Date: 30/08/2021
English translation: Antonio Piovesan
Pakistanis conquered Kabul… The resistance ceases and the story continues to go unheard but, what is worse, it seems to be in all respects a major quake shock to global geopolitical context.
"…taliban people said the war is over and they will negotiate an open and inclusive Islamic government, as well as take responsible action to ensure the safety of Afghan citizens and missions".
said Hua Chunying, a spokesman for the foreign ministry. They want to restore order and there are no punitive lists against the Afghans. So says spokesman Zabihullah Mujahid, "Americans stop inviting them to the airport".
In writing present article we will try to paint a complete picture of the situation, starting from the geopolitical framework and current facts, and then delve into the strategic alliances, the cyber threats context (without neglecting terrorism), to get to the exploitation of the subsoil and try to outline conclusions.
The geopolitical context: Beijing – Islam?
China and Taliban alliance – a grip between Beijing and Islam – is a delicate scenario that sees Central Asia domination at stake.
Taliban people say they want to restore order, but in the meantime the Kabul airport is stormed and China declaration: "war is over", a Chinese statement that is a paradox for the West . Even Taliban people say the war is over, a war they consider legitimate – even in the inability to negotiate with Afghans – based on the principle of self-defense, but which has lasted for 20 years. Yet every 39 minutes from Kabul a plane takes off, music will be banned from now on and women will stay at home waiting for an adequate protocol.
Out of the blue, the explosion in the late afternoon of August, the 26th local time. An attack widely anticipated by many analysts having dual purpose: to hurry Western forces fleeing the newborn emirate and because they do not want women, children, doctors, lawyers, professionals to be taken away … they are needed to build a brand new country .. Gunshots follow … Children are among the victims. We must NOT forget it..
"Don't take doctors, lawyers and professionals away from us: let them work here as experts. I would also like to underline that at the moment those who go to the airport put their lives at risk due to the crowd, Americans then shoot and people die". Zabihullah Mujahid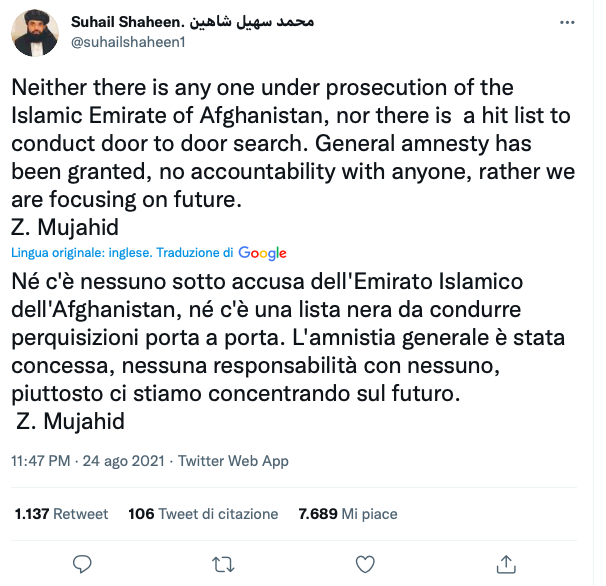 The fast military advance of the Taliban is suspect.
On the one hand, the Taliban seem to have been supported by their Pakistani ally, by the art of war – which teaches history precisely that West forces deny today – and trained by great powers.
Meanwhile, China Daily only talks about the hasty withdrawal of US, British and other NATO troops from Afghanistan, after their nearly 20 years of failed "war on terror" and after at least 71,000 civilians have been killed, Taliban people are in control of the country again.
Italian military troops have also left – "American vassal" withdrawal already announced by Italian Minister of Defense on June 30th, 2021, confirmed on August the 27th, 2021 with the departure of the last flight of a Italian military aviation C130.
Biden had announced the withdrawal of US troops for September the 11th, 2021. That's NATO defeat – Yet Americans believed that they would have managed the scenario easily where Soviets had failed in their days.
This should teach that technological power does not always lead to military victory.
A crack between East and West
Here situation swift recap: Europe has weakened with its enlargement, and today it is much less solid and more disunited than it has ever been. With Maastricht Treaty, we became an "Union" of peoples with different traditions, but not really united as a matter of fact, the rest was done by globalized liberalization. US policy for Afghanistan has failed and at this point it could bring Russia into play in a Russian-Japanese-Indian bloc. What Iran, Saudis and Qatar will do is still to be seen. China, that has been making its way for some time, is becoming more and more threatening. In short:
the West has been beaten.
It was beaten by the huge geopolitical event that took place in Kabul. And it all happened without a fight. All of this is truly unprecedented, as the allies are now huddled, hidden at the airport scared by the bombs that could overtake them.
America seems to no longer be part of the game, bent by the pandemic and blinded by terrorism, it has not been able to understand new dynamics at play and what now? Afghan government installed by the West collapsed, Taliban forces speak of Afghan political inclusion and look to Iran, Russia, China and Pakistan for mediation and to facilitate their place in the "Great Game".
They don't even seem to be anymore xenophobic or tribal, they promise an education to women, they say they have changed. And here not even CIA can any longer intervene in front of China that seems determined to shape this "new region" more than we think.
Yes, even China Daily says: current situation could become a turning point towards a new era in world politics and continues: Western media continue with their panic-filled news, while "the coldest heads" including China, Russia , Pakistan, India and Central Asian countries are engaged in diplomatic moves. But China also has to contend with an "irritable Afghanistan" along its western border, led by an Islamist extremist group that has targeted civilians in attacks and has provided al-Qaeda refuge. And what about Pakistan? Security is always a main issue for any state. In this, China certainly does not want to become an enemy of Islam or lose a potential path to Iran and Turkey that avoids Pacific Ocean … and bypass Central Asian countries where Russia keeps its influence.
But "la diplomatie n'est pas un dîner de gala", Claude Martin taught us, underlining with these words the violence of the Revolution. Martin was well aware that China is the second largest economy in the world, and even if his regime is not evolving in the right direction, we must nevertheless respect its sovereignty. Beijing is asking for it, that is, not to try to force our political system on it and, above all, not to make the mistake of trying to "contain", "punish", "force" China to change its policy, with the illusion to be able to bring it closer to Western "values".
Perhaps this is why spokesman for Chinese Foreign Ministry Wang Yi said: "Afghanistan belongs to the Afghan people. China has always said it does not want to interfere nor have anything to do with Afghan internal affairs." At the same time, Beijing will help solve the problems and restore peace in the country, but conversely Taliban said that, suggesting that a dialogue has already begun.
That said, Beijing has yet to officially recognize Taliban as the new leaders of Afghanistan. We, on the other hand, are waiting for G20. Will the drones take care of the rest?
"Seeds must die to bear fruit"
It has to certainly be noted that world' memory is becoming more and more short-term and people prefer to practice the sport of culprit hunting (of course culprit is always another one) rather than seriously and deeply re read a twenty years old story . So let's see, for instance, who lashes out against Joe Biden, forgetting that Donald Trump signed Taliban agreement on February the 29th, 2020 in Doha.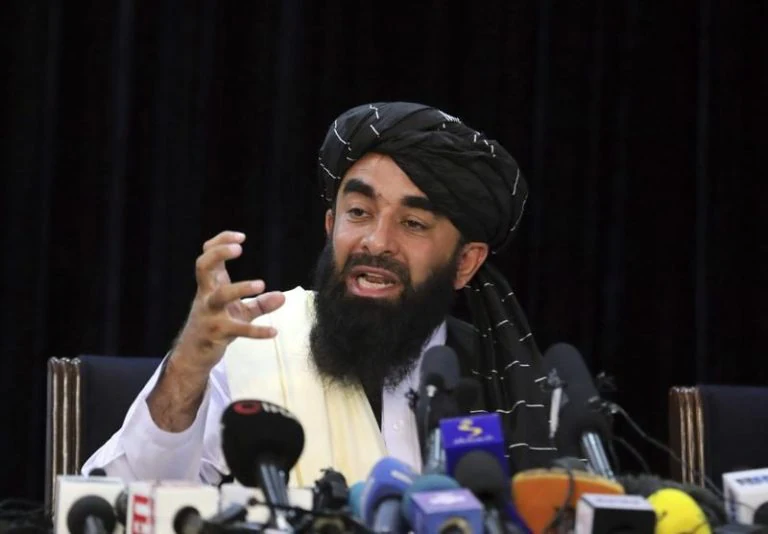 Zabihullah Mujahid
And it is in the face of this sea of forgetfulness that we can start from small stories of knowledge and experience about Afghanistan. For instance, in the notes released by Paolo Alli, nonresident Senior fellow of the Atlantic Council, former president of the NATO Parliamentary Assembly, notes dating back to November the 17th, 2013, when he was in Kabul, together with a dozen colleagues from the NATO Parliamentary Assembly, in front of the vice president of the Afghan parliament. To summarize, the concept is clear:
"The younger generations will not let the new values that will allow Afghanistan to relate to the international community die".
And then the question arises naively spontaneously: was an Afghanistan war really necessary?
Alli meant it was a war that had to be fought. It led to the defeat of traditional terrorism, up to the birth of ISIS in 2014. Reconstruction process made possible to create the conditions for a real growth of the country: new infrastructures, enormous increase in education and schooling, respect for fundamental rights and the role of women, modern communication systems.
Very serious errors have certainly been made, we can retrace them on all newspapers pages. Taliban back in power are proving them being modern in form, apparently open to dialogue, but in substance they are always the same, as one of the most profound connoisseurs of Afghanistan, General Giorgio Battisti, clearly stated. Kind of Daesh v2.0.
But let's spin the wheel back. Probably no one will have had any illusions about a peaceful and serene future for Afghanistan. And no one is surprised if an army of over 200,000 men, built, trained, armed in the image and likeness of Western armies, tends to fall apart, disheartened, in the face of the ferocious motivation of the Taliban. Then there are also 120,000 policemen, who are not talked about these days.
Something similar had already happened in Iraq, when a self-styled Islamic State appeared out of the blue, after having occupied Mosul and the province, had made Baghdad new army flee. Iraqi army was impressive too, well armed and potentially well trained according to the rules of the American army.
What seems strange the most today is the chorus of lamentations to stigmatize a hasty return that was expected since the beginning of the Doha talks, in September 2018, but which after almost three years still finds everyone unprepared.
What appears clear is a Chinese-Taliban future for Afghanistan. To better define, the context is that of an ecological transition, together with a digital one. A role that should not be surprising, considering that Beijing, with great foresight and political leadership (Deng Xiaoping argued that "if oil is the Arabs gold, China has rare earths"), has known, over the years, build a monopoly position on most of those raw materials which, just as happened in the past for coal and oil, make the current energy transition possible today. Materials used in the construction of semiconductors, in the defense industry for the construction of drones, radar, sonar, laser and guidance systems, and as components of jet engines for missiles. Electronic "brains" needed for digitization.
China, whose gaze is always turned to the West, thinks of Afghan territory as a shortcut for its commercial invasion.
Let's not forget Pakistan that has had a good relationship with China for some time and continues to do business. This is because Pakistanis also have good relations with the Taliban , constantly "baked" by their 16,000 illegal madrassas. If the Taliban and Pakistanis allowed the passage to Chinese traffic for the five new major routes that reach Afghanistan, everything would become very attractive. If they then "rented" Gwadar harbor to China (just 150 km apart from the Afghan border), it is clear that the relationship between the three countries would make a substantial leap in quality.
Weapons, technology and money will then presumably flow to Afghanistan, which will give up mining rights and lanes for the BRI in exchange.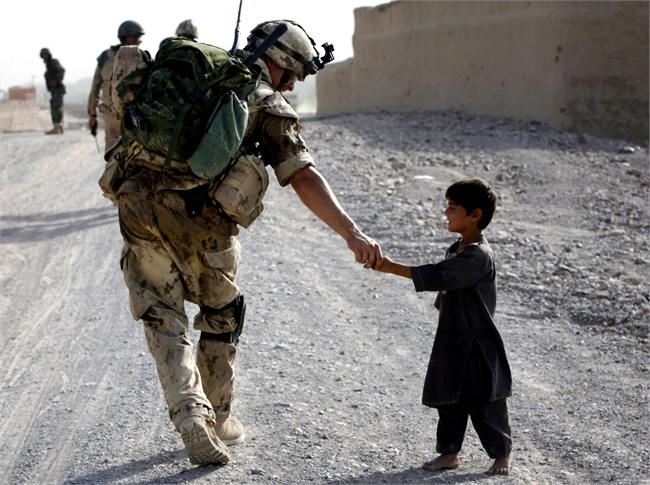 About cyber environment, freedom of expression and cyber context
The electromagnetic spectrum (EMS); on the other hand, it is a natural constituent that contributes to cybernetic environment formation. It is not a coincidence that even new US fighter planes such as the F-22, carrying systems and sensors that exploit the electromagnetic spectrum, are able to share real time data with other platforms located on a war theater. Through the electromagnetic spectrum, therefore, cyber warfare lends itself to wider-ranging actions; this is the case with forms of electronic warfare when real "EMS manipulation" is implemented. All these operations, even belonging to a different category than cyber warfare, if you think about the context of a conventional military conflict, fall within a cyber warfare scenario as demonstrated by Operation Orchard.
And as in a a-la "Black Mirror" world, today we see social networks among the strategies implemented to protect civilians. Mark Zuckerberg's company has launched a "one-click tool" for users located in Afghanistan to block their accounts from being viewed by others. Only those who have already accepted friendship on the platform will be able to see what has been published or shared. This was reported on Twitter by the head of security policies, Nathaniel Gleicher. Facebook has also temporarily removed the ability to view friend lists of Afghan citizens' accounts.
Twitter has instead announced that it is working with the Internet Archive to speed up requests to delete old tweets that could put in difficulty those who in the past took sides against the Taliban. The goal, in this case, is the temporary suspension of accounts until their owners can log in again and then delete certain compromising content.
The giants of the Net, in this way, want to prevent Islamic extremists from being able to use social networks to track dissent against them and identify voices opposed to the new regime. As reported by Amnesty International, in fact, thousands of Afghans, including academics, journalists and human rights defenders, are at risk of suffering Taliban reprisals.
WhatsApp decided on Tuesday to block the communication and broadcast channels used by the group that just two days earlier "took office" in Kabul. Acting in the guise of local authorities and de facto guardians of public order, the Taliban use WhatsApp groups as channels to communicate with the population, who can use them to report looting, violence or robbery.
In response, Taliban spokesman Mujahid paradoxically accused Facebook of censorship in a press conference reported by Euronews.
"Only one question should be asked to those who claim to be promoters of freedom of expression and who do not allow complete information publication"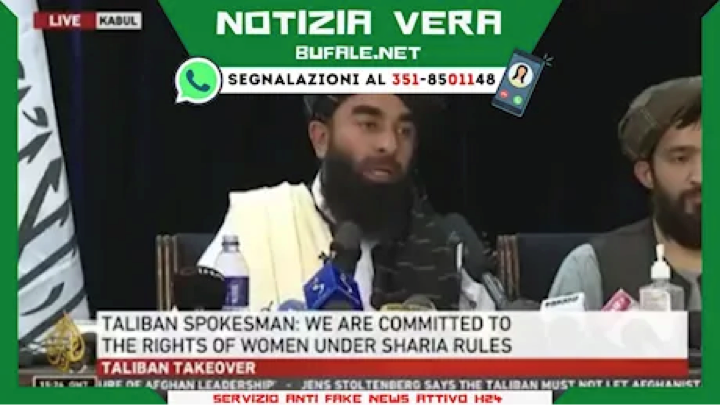 But it is not a scandal: it is well known that a totalitarian regime is not interested in what people want.
"We were there for twenty years, war is lost. What to do now?".
As we saw recently, cyber reprisals relating to Afghanistan have escalated and materialized with an attack on the US State Department that has been hit in recent weeks as diplomats' efforts to evacuate Americans and refugees became more and more intense and desperate.
Damage extent done by the attack is unknown, but officials insisted that the raid (discovered by the Defense Department's Cyber Command) had no impact on Afghan mission.
It's also true that interest in this region is one of the main argument related to international politics, also linked to the exploitation of its subsoil (as we'll see later) and cyber espionage phenomena of against the Afghan government are not uncommon.
As an example, in July 2021, incursions by Chinese hacker groups were detected on Afghan' main national security agency, done by impersonating the Office of the President of Afghanistan to infiltrate Afghan networks and disguise their threat actors activities.
Check Point Research (CPR) believes that it can be the latest act in a long-running operations sequence dating back to 2014, where silk road countries like Kyrgyzstan and Uzbekistan were targeted.
We can also say that Chinese "forays" into Afghan affairs can be defined as a "frontier foreign policy" on China side. A primary objective of Chinese Communist Party is the internal control of specific activities that take place in China, even if influenced by foreign affairs on border regions (especially in this period).
Thinking about future, strategic alliances between Taliban and Chinese could emerge, the latter committed to developing cyber capabilities of Afghan people – today claiming to have completely changed – that used terrorism as a mass destruction weapon.
Rare earths
Another important issue that is being refined around Afghan crisis is controlling and exploiting of so-called "rare earths", or in general the exploitation of Afghan soil, rich in chemicals that are coveted by many nations.
Out of the blue China (main user/consumer of these substances) proved to be sensitive/interested in developing good relations with Taliban, the opposite to what happened with Uyghurs' Muslim minority, people inhabitants of the north-western region of Xinjiang.
But Xi Jinping has much bigger projects around the Belt and Road Initiative (BRI, 带路 or New Silk Road), which already involves neighboring countries such as Pakistan, Tajikistan and Uzbekistan..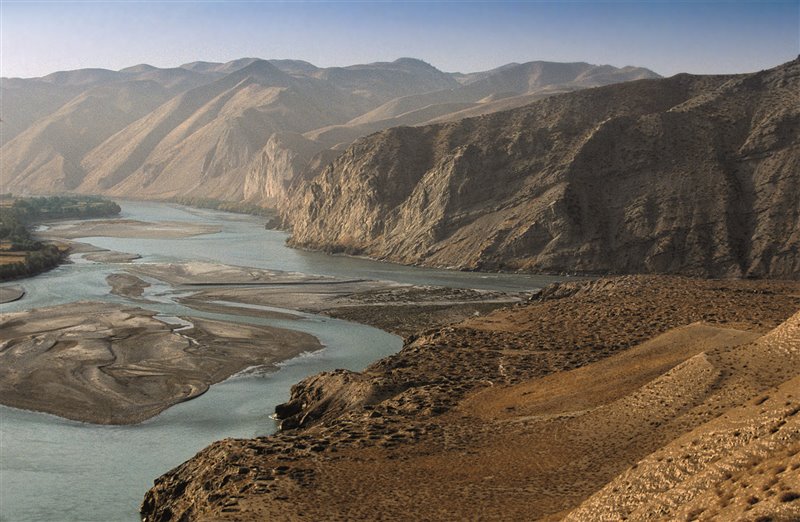 It should not be underestimated that China Metallurgical Group Corp (MCC), in 2007, obtained a 30-year contract from the government of Kabul for the exploitation of the deposits in Mes Aynak for copper extraction.
Afghanistan is one of the poorest nations in the world. But in 2010, US military officials and geologists revealed that the country (located at the crossroads of Central and South Asia) spans nearly $ 1 trillion worth of mineral deposits, including gold, silver, zinc, mercury, lithium, aluminum and the so called "rare earthes".
As a matter of fact, Afghanistan owns one of the largest lithium deposits in the world, an essential but very scarce component in rechargeable batteries and other vital technologies to tackle the incoming (or the evolution of present) "climate crisis".
Afghanistan is therefore one of the richest regions in traditional precious metals, but also in metals necessary for the emerging economy of the 21st century.
The International Energy Agency said in May that global supplies of lithium, copper, nickel, cobalt and rare earth elements must increase dramatically, or the world will fail its attempt to tackle climate crisis. Three countries – China, Democratic Republic of Congo and Australia – currently account for 75% of global lithium, cobalt and rare earth production, but these deposits are not enough.
Probably, if Afghanistan has a quiet period, it will be able to develop its mineral resources and become one of the richest countries in the area within a decade. This is obviously something not to be underestimated especially by China which currently holds complete control of the market.
The threat landscape
As United States left Afghanistan, its neighboring countries (China, Russia, Iran, Pakistan and India) radically changed the outlook for their interests in that area from what they were a few weeks ago.
Judging by the volume and frequency of the actions that one could observe in cyber field in the recent past against Afghan strategic organizations and realities, however, it can be stated that each of the aforementioned countries had some interests in this geographic area and that they were pursued for some time, with dedication.
Over time, as a mtter of fact, Afghanistan has had to confront and mitigate attacks thay can be related to different threat groups, more or less close to Governments interested both in direct local influence in the Central Asian region and in a more strategic influence, on a global scale. Sectors most impacted by these cyber-espionage campaigns were the military, government, technology, diplomatic and research ones.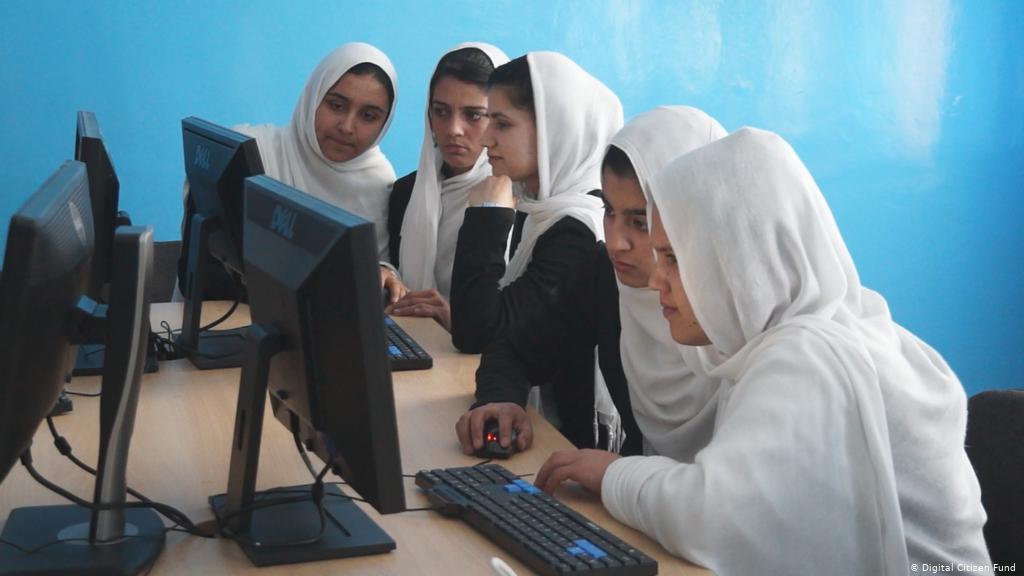 Within this matrix of cyber attacks and operations, starting at least from the first months of 2014, Afghanistan has suffered the very strong turbulence of a digital war that is still raging today and which sees a constant evolution of means and techniques among the set off. Among threat groups identified by researchers as engaged in operations against Afghan targets, we can find those belonging to the Russian (APT28, Turla), Pakistani (Mythic Leopard), Chinese (Axiom Umbrella, IndigoZebra, RedFoxTrot, Emissary Panda), Iranian (Seedworm) and Indian (Sidewinder).
RUSSIA: APT28 (Zebrocy subset) and Turla
Russia has been for long ambivalent about US / NATO forces presence in Afghanistan. On one hand, Moscow has recognized and appreciated the stabilizing role played in the country over the past 20 years, restraining extremist groups and strengthening Afghan authorities, thus protecting Russia's southern approaches. From a different point of view, Moscow found the US military presence close to its sphere of influence in Central Asia disturbing and feared that America might seek to further extend its sphere of influence by strengthening its presence in the region. Over time, threat groups – believed to be close to the Russian government – have acted mainly against targets operating in the military and diplomatic sectors in order probably to acquire information in support of an effective medium to long-term strategy to be adopted in the area.
PAKISTAN: Mythic Leopard
Pakistan's strategic objectives regarding the Afghan question almost certainly continue even now and want to counter Indian influence in the region and mitigate the consequences of different points of interest in the region within its borders. Mythic Leopard, a threat actor close to Pakistani government, has been intensively engaged in recent years in the acquisition of information related to the military and diplomatic sectors, hitting targets as defense contractors and embassies especially against countries such as Afghanistan, Kazakhstan, Saudi Arabia and India in order to pursue these goals.
CHINA: RedFoxTrot / IndigoZebra / Axiom Umbrella / Emissary Panda
Security issues in Afghanistan has been worsening exponentially since United States and its allies decided to withdraw leaving the the country. As of exchanges between the Chinese foreign minister and Taliban leaders, the strengthening of China' influence in the region is clear. The presence of United States was largely intended as a geopolitical threat and now, once it has been eliminated, Beijing will aim to assume an increasingly active political role also in consideration of its considerable interests in the region. In recent years, several threat actors, believed to be close to the government, have pursued military and civilian espionage purposes not only against Afghan targets but also against various Asian countries. It can be assumed that these groups will continue to operate in Central Asian area very actively also in the near future, supporting Chinese growth and expansion (both strategic and political, and even economic and military) also in consideration of a potential sensation of general insecurity that China places towards Afghanistan ruled by Taliban.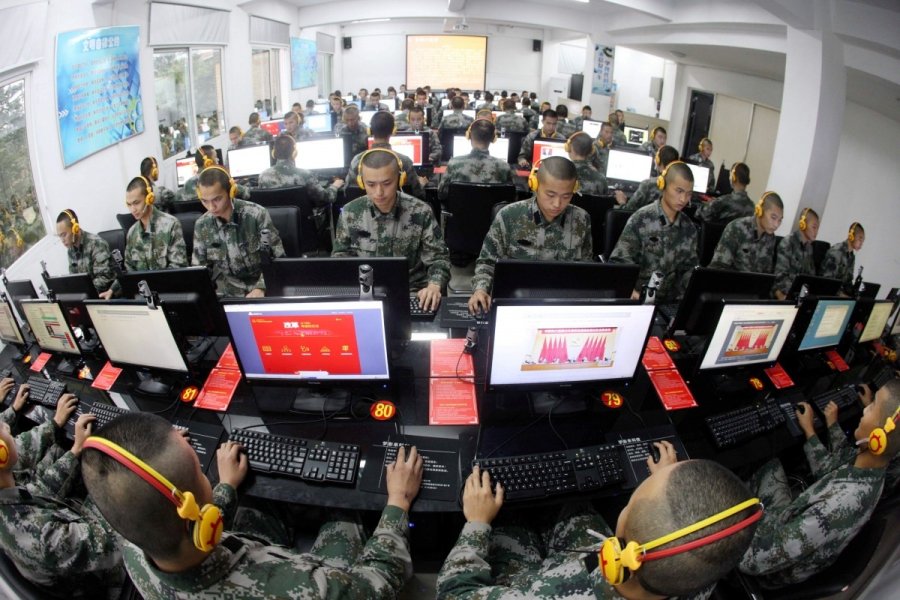 IRAN: Seedworm
Over the years, various threat groups have been attributed to Iran as a potential origin or place of operation. Among them, one was particularly engaged in intrusion activities aimed at gathering information in the Middle East and Central Asian countries: Seedworm. This group has been active since at least 2017 and has been observed to take an interest, for espionage purposes, in various sectors, including government, diplomatic, research, telecommunications, defense, energy and politics. Probably in support of specific intelligence interests in the area, it has also conducted operations that have targeted mobile devices of specific personalities using Afghan elections as a pretext for the installation of malicious applications.
INDIA: Sidewinder
India's interest in the region has been notoriously to mitigate the effects deriving from the strong turbulences between the various actors in Central Asia and to contain Pakistan as a potential threat. In the cyber landscape, no less than two APT (Advanced Persistent Threat) groups have been attributed to this country, active in support of its strategic interests. Among these, above all, the crew known as "SideWinder" has distinguished itself for attacks on organizations operating in and around South Asia. Theit targets have usually been government and military units including the ministries of defense and foreign affairs of several countries in the region. As far as Afghanistan, a strategic country for Indian interests, Several raids has been attributed to Sidewinder group , including that of the National Security Council of Afghanistan and that against the Afghan presidential palace. Considering the risk that after the recent events, Afghanistan could be again the cover country Pakistan can maneuver from against Indian security, we can foresee a strong acceleration in the quantity of operations conducted by Sidewinder against strategic objectives in the region in support of Indian intelligence and India national security.
Usually because of increasing tensions at geopolitical level or the growth of political, economic or military interests of any people group in a particular geographical area, one can always observe an exponential growth of cyber operations aimed at collecting information between the parties directly or indirectly involved. Nowadays and as a consequence of factors such as region instability, the concentration of specific interests of various governments and the fact that the latter can count on APT groups being in business and tested for some time, there is no reason to think this time things will carry on differently.
Villains, friends and terrorists.
Since ancient times "bad guys" played a role.
There is no government, kingdom or dictatorship that has not used villains for its own purposes or interests. Current situation is no less than yesterday, only communication dynamics have changed – we know everything just a moment before and immediately after – and the demographic dynamics – More than 7 billion people live on earth.
Differences between yesterday and today do not mean that there are dissimilarities in operating behind the scenes, between hiding places and distrust, or using the art of deception to get to the goal, far from it.
Even today, deception for protectionist or collective interest purposes is very useful. Therefore, one lets "villains play", making them seem so, in order to act and manage uncontrollable situations. Circumstances that, as a canvas, have to intertwine with each other, guaranteeing resistance and a solid base, in order to build the future.
Today, focus is entirely on the Asian geographical area, in that country many define as a "wonderful" land: Afghanistan. Well, that area, at least since British colonization of India, was already home to many intertwining of the aforementioned canvas.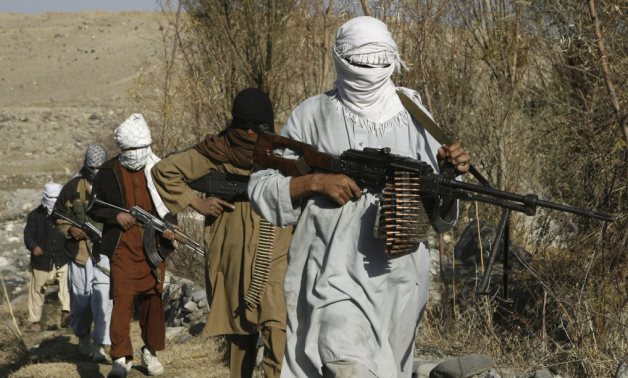 Many communication routes pass through those mountains to the Far East, the Middle East, the Persian Gulf, and the southern area of the earth. A strategic point that, in case of conflict, becomes important to own.
Villains role today is Taliban one, that kind of unhuman being – we have all seen how they treat women and children, so please DO NOT blame us if they are not named here 'people' – Taliban has come to power today, as soon as democracy bearers have left.
We do not discuss whether moving was too fast or not, of little interest, but certainly it wasn't an end in itself move. Let's say a new form of area management is materializing that, in technical words for cyberworld lovers, we could call version 4.0.
Letting Taliban play a role again – it was done in the past when the area was occupied by former USSR – to wage war on someone. To put pressure on a certain target, in order to guarantee supremacy on key sectors of the future of this new millennium, is fundamental.
History taught us wars were waged to maintain territorial hegemony, just think that even ancient Romans, when they noticed commercial expansion of the Carthaginians, thought there was the need to defend the territory. Of course, today there is not oil and wine trading any longer, but maybe there are other useful elements for our technological future, that's why a strategic dominance over these elements is very important, essential.
Aspects related to social security are very flexible, fears of infiltration by subjects intent on carrying out attacks are not exaggerated at all, but there are details that make the difference, between the risk we ran with the terrorism that has invested pre-pandemic Europe and nowadays ones.
Some countries facing each other till yesterday, today entered strategic partnerships, clearly not advertisable because it could be counterproductive. Many industrial ties spanning Europe, Japan and South Korea are also excellent cover models for other purely military and conquest purposes. Maritime areas around the zone see a no less dense surface traffic than the one below the surface, where submarine units from countries always very busy in safety – such as Italy – meet and carry out protection activities for commercial units. surface, as well as submarine control and cyber-intelligence.
Pre-pandemic terrorism had a specific intention. To bring to the attention of the planet the ideas of a part of the Islamic world, a minority within the Muslim universe, and to be able to claim its own identity.
Far from us secular Westerners, this religious need has frightened us, but fortunately the joint effort of the affected countries has rejected this ferocity, albeit with much human sacrifice – just think about our fallen in Iraq.
Today this ferocity is a little less "ferocious", it almost seems that Taliban are more directed to diplomatic-strategic meetings, than to think about ruining and destroying statues of Buddha, as they did in the early 2000s. Worldwide television channels transmit meetings between "sharp" powers. It seems that we are talking in search of a territorial affirmation that can guarantee some stability of the area, collaborating with an external know-how that allows to grow and not to remain tied to a useless religious conservatism.
So, now a question is self-evident … who's the master of puppets now?
Conclusions
Now that in Kabul, with Aquila Omnia operation conclusion, the curtain has fallen for us Italians, but in a few hours it will also be for the other coalition countries, it is right to dwell without any rhetoric on some causes that unfortunately have inevitably led to nowadays scene.
Afghan situation, current geopolitical implications and those that will be seen in the coming months or even years, beyond common idea on the failure of the US/NATO consortium, are to be found in the historical and anthropological roots of Afghans themselves.
In common imagination, we were used to think of of Afghans as a people of indomitable lions, capable of putting away any invader history can remember. In so doing, we have contacts with reality forgetting that military presence on that territory lasted four decades and not just a few years.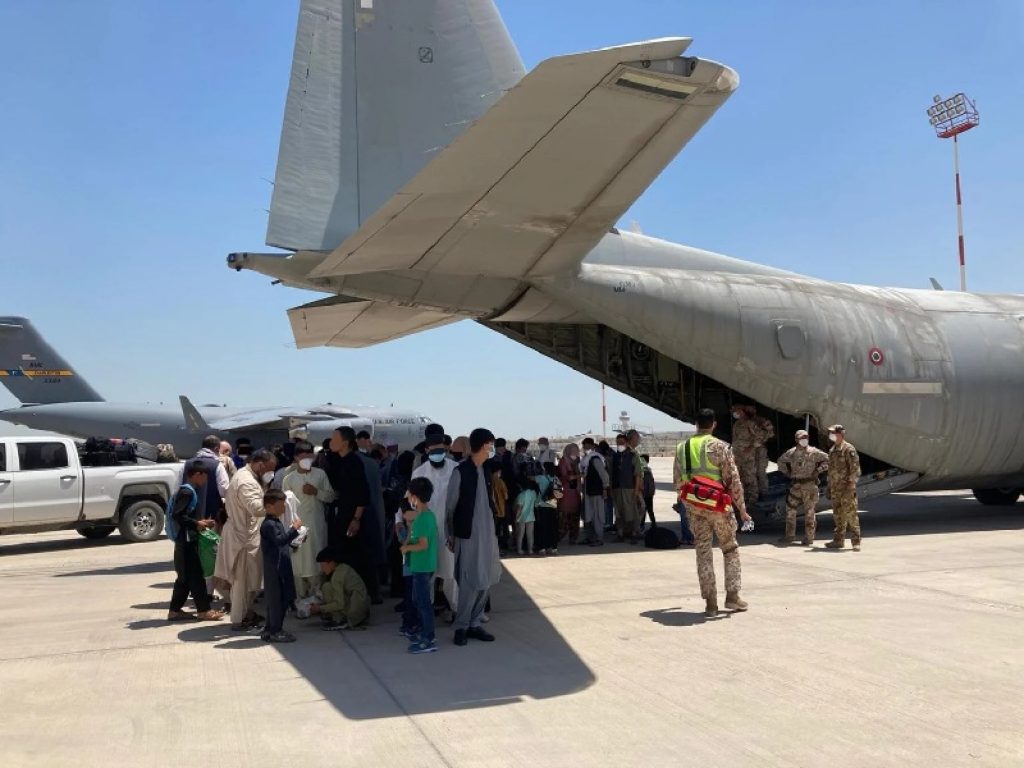 At the same time, we also mistakenly thought that the aftermath and obscurantism of the first Taliban transition were so difficult to erase that 20 years were not enough to lay the foundations for a new era.
Net of all more or less justifiable reasons, we can safely say that the motto "as you make your bed, so you must lie on it", is perfectly suited to Afghan people and above all to current situation.
Countries such as Bosnia, Kosovo, and the Balkan area in general, have emerged from a harrowing and terrifying state (have we forgotten Bosnian detention camps?), but are still living today under a protective wing of EU / NATO and UN. They managed to build an institutional and bureaucratic skeleton such as to make them currently autonomous and substantially modern states.
In Afghanistan, except for very few areas, that has never happened. The most obvious field that has shown a profound backwardness is represented by the security apparatuses, which completely collapsed with United States' exit from the "Resolute Support" mission.
Twenty years of training, time, human sacrifices, public funding to build Armed Forces and Police, mirror of a country that did not want to grow, but that wanted to suck milk from a breast that could no longer give anything else.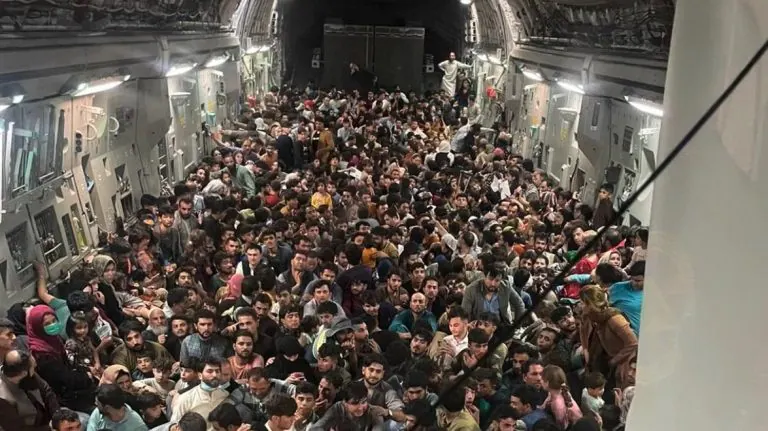 Failure, or rather collapsing, of Afghan security and defense apparatuses identifies a people who thrive on memories, epic battles and memories of warriors that would not be a reality now in this country with its men. In 1943, our grandparents, our parents, when Germans presented us with the choice of fighting with them or surrender, replied hiding, giving life to something that we now call RESISTANCE to defend our Country.
The best Officers of the FF.AA./FF.PP. Afghans trained in the best academies in the world, faced with the choice to fight with the Taliban or surrender, have abandoned their weapons instead of fleeing to the mountains to fight, and today they are scattered in the various transit hubs in the airports of half of Europe waiting to spend a happy future elsewhere.
Dear Afghanistan, you do not deserve any of that. Your history, your natural beauties, your sunsets and above all your children did not deserve it, but as you well know, you cannot help those who do not want to be helped or, better saying, you cannot keep on helping someone who stays in his mistakes, while rest of the world keeps on spinning and going on.